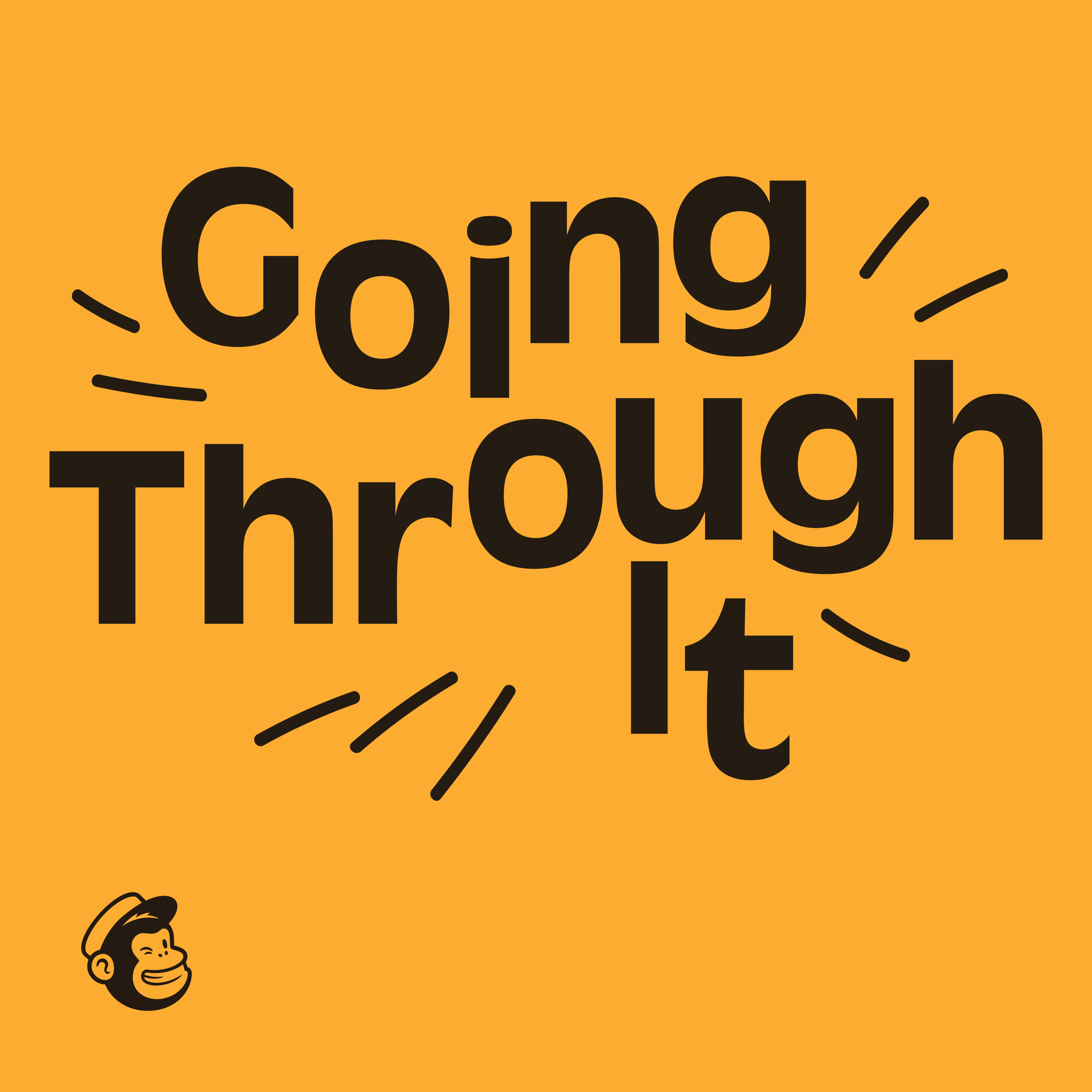 Going Through It
Do I quit or do I keep going? Join Ann Friedman in a series of intimate, revealing conversations with guests Rebecca Traister, Soledad O'Brien, Samin Nosrat, Hillary Clinton, and others about the moments in their lives when they faced that question. Whether it's a relationship, a career, or some other ongoing personal struggle, the answer is never easy. But the wisdom contained in these honest assessments will resonate with listeners going through similar moments of truth in their own lives.
Episode notes last updated on May 29, 2019 20:52
Recently updated notes
Antje Danielson Was Fired By Her Best Friend
Going Through It
Ellen Pao Lost Her Lawsuit, And Her Job
Going Through It
Charlotte Cho Thought Her Skincare Hobby Could Never Be Her Career
Going Through It
Soledad O'Brien's Dream Job Wasn't A Dream At All
Going Through It
Jessamyn Stanley Couldn't Stop Saying "I'm Sorry"
Going Through It
Samin Nosrat Wanted to Be a Writer, Not a Chef
Going Through It
Glennon Doyle Fell in Love with Someone Who Wasn't Her Husband
Going Through It
Claressa Shields Was Told to Wait Four More Years For The Olympics
Going Through It
Hillary Clinton Almost Dropped Out... of College
Going Through It
Cameron Esposito Got Her Big Break...And Then It Fell Apart
Going Through It
Amanda Nguyen Took Congress To Task For Survivors' Rights
Going Through It
Rebecca Traister Went Freelance and Almost Went Broke
Going Through It
Audri Scott Williams Ran An Unlikely Congressional Race
Going Through It
Kathleen Hanna Hated Being the Face of Riot Grrrl
Going Through It
Introducing Going Through It
Going Through It